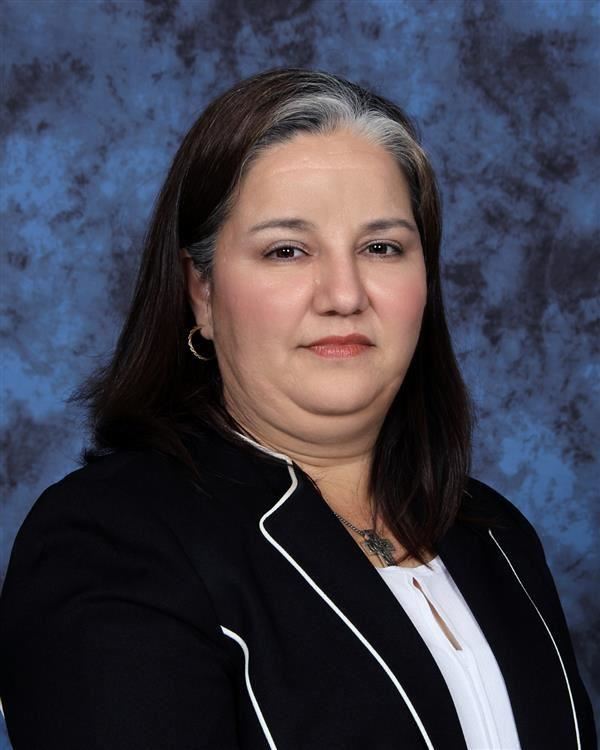 Dr.

Ana Mendoza

Dr. Ana Mendoza graduated from PSJA North High School in 1993. In 1998, she received her Bachelor's Degree from University of Texas Pan American where she majored in Interdisciplinary Studies with a minor in Bilingual Education. In 2004, she earned a Master's Degree from UTPA in Reading. In 2006, she earned her Principal's Certificate from Region One and in 2013, she earned her Superintendent's Certificate from UTPA. She was a Kindergarten and First Grade teacher at PSJA for 6 years. She was with Vanguard Academy for 13 years where she served as a Reading Coach, Assistant Principal, Elementary Principal, Chief Operating Officer and Assistant Superintendent.

I am grateful for my parents, they taught me ethics, morals and values that are ingrained in me today. They taught me to be respectful, a responsible hard worker, and to believe in myself and whatever I set my mind to do. As the oldest of seven children and a migrant worker I have achieved my personal and professional goals. I had awesome opportunities in my career and God has placed great people in my life to have been my mentors. I've had the opportunity to learn from outstanding leaders who have motivated me to be a great leader like them.

I have been married for 21 years and we are blessed with four beautiful children. My children are my drive to become successful in my career. They motivate and inspire me to continue to grow and learn as a human being.

I am grateful for the opportunity to serve the ELA community: Parents, staff and students. Together, we can assure that our students will perform at their optimum, as students and as person of character. My goal is to serve our students and support our staff in developing our students to be great leaders.

Dra. Ana Mendoza se graduó de la escuela secundaria PSJA North en 1993. En 1998, obtuvo su licenciatura en la Universidad de Texas Pan American, la primera en estudios interdisciplinarios con educación bilingüe. En 2004, obtuvo un Máestria de UTPA en Lectura. En 2006, obtuvo su certification de directora de la región uno y en 2013, obtuvo su certificacion de Superintendente de UTPA. Fue maestra de Kindergarten y primer grado en PSJA por 6 años. Estuvo en la Academia Vanguard durante 13 años donde se desempeñó como entrenadora de lectura, Subdirectora, Directora primaria, Directora de operaciones y Asistente de Superintedente.

Estoy agradecida por mis padres, me enseñaron ética, moral y valores que hoy están arraigados en mí. Me enseñaron a ser respetuosa, un trabajadora responsable, y a creer en mí mismo y en todo lo que me propongo hacer. Como la mayor de los siete hermanos e hija de inmigrantes he logrado mis metas personales y profesionales. Tuve oportunidades increíbles en mi carrera y Dios ha puesto a grandes personas en mi vida los cuales han sido mis mentores. He tenido la oportunidad de aprender de destacados líderes que me han motivado a ser un gran líder como ellos.

He estado casada durante 21 años y estamos bendecidos con cuatro hermosos hijos. Mis hijos son mi impulso para ser exitososa en mi carrera. Me motivan e inspiran a seguir creciendo y aprendiendo como ser humano.

Agradezco la oportunidad de servir a la comunidad ELA: padres, personal y estudiantes. Juntos, podemos asegurar que nuestros estudiantes desarollarna su potencial óptimo, como estudiantes y como personas de carácter. Mi objetivo es servir a nuestros estudiantes y apoyar a nuestro personal en el desarrollo de nuestros estudiantes para que sean grandes líderes.